Currently Available
Our Beer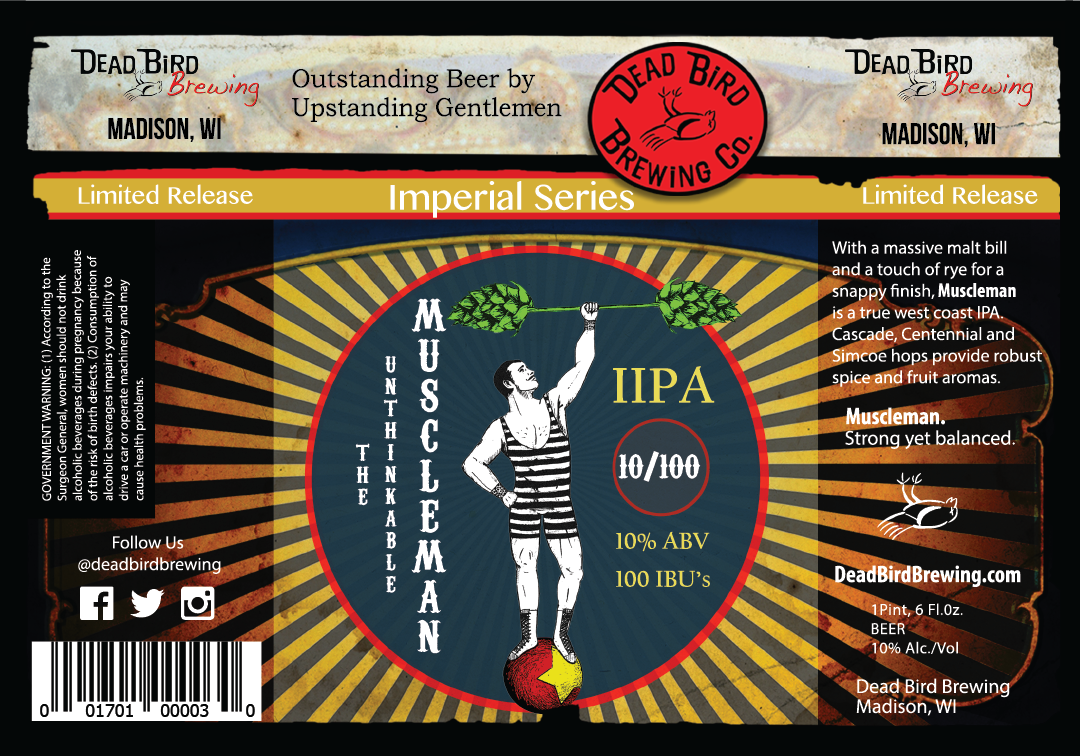 The Unthinkable Muscleman
ABV: 10%
IBU: 103
SRM: 12
Muscleman is Double Imperial India Pale Ale. Muscleman is a true wonder to behold. An incredible bitterness balanced with rich malty strength. With loads of caramel malts and a touch of rye, Muscleman retains a bit of sweetness that belies its massive punch. The combination of Cascade, Centennial and Simcoe hops provide a spicy, fruity slight tropical note to accompany the deep, piney bitterness. We put over 3.5 pounds of hops in each barrel.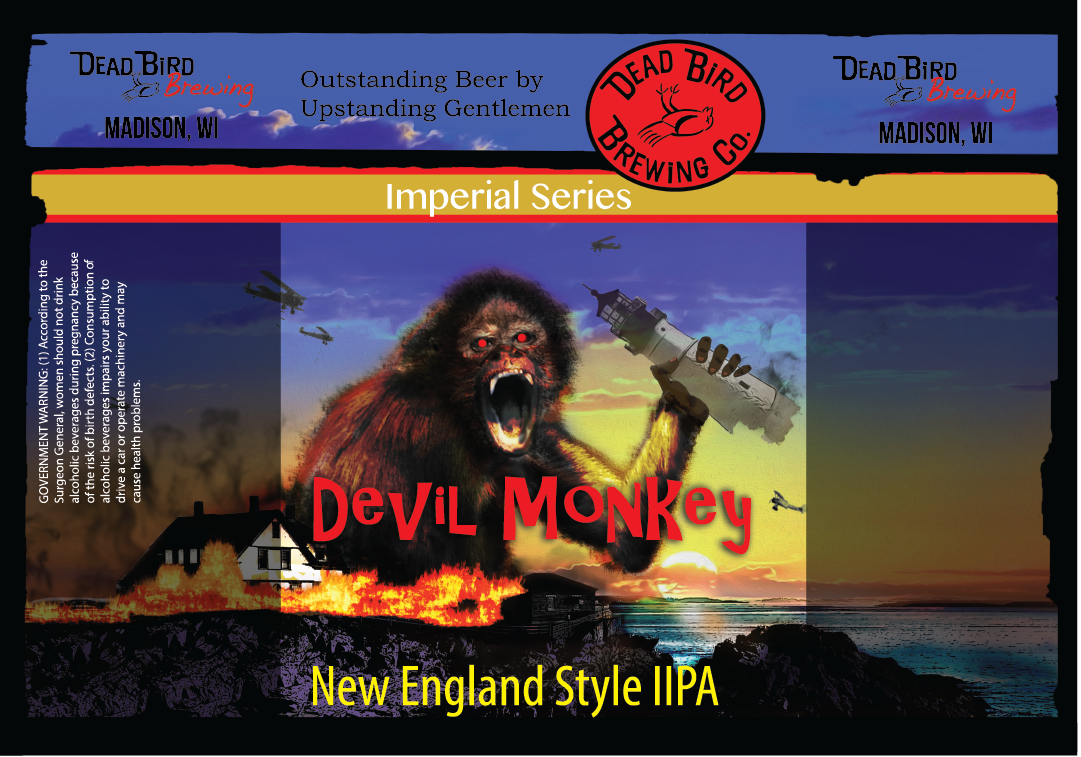 Devil Monkey
ABV: 9.5
IBU: 70
SRM: 6
Devil Monkey is Double Imperial India Pale Ale done in the New England style. A rich creamy mouthfeel brought about by American wheat, toasted oats and a unique London ale yeast pair with a fresh fruit aroma bursting with loads of Amarillo, Simcoe and Citra hops. A slight sweetness enhances the 'dreamsicle' feel of this beer. Devil Monkey is a perfect beer for the hot summer months and is best drank fresh so the aromas are at their peak.
Pamplemousse
ABV: 6%
IBU: 40
SRM: 6
Our brewmaster, Nick Kocis, is two things for certain. A beer geek and a Francophile. The word pamplemousse (pronounced: pomp-leh-moose) is the French translation for grapefruit. It also happens to be Nick's favorite word in French. When it came time to brew his first production batch there was no question what it would be. Citrusy, hoppy and big in grapefruit aroma, Pamplemousse American Pale Ale is our premiere flagship beer. Loads of Cascade and Amarillo hops and over sixteen pounds of fresh grapefruit zest go into each 10 barrel batch. This provides the juicy aroma that makes Pamplemousse what it is.